Location Spotlight: La Playa Azul
By: Felici Events
Description of venue
La Playa Azul is a charming Mexican restaurant located in downtown Santa Barbara.  Perfect for rehearsal dinners and private receptions. The mood is festive, with cozy seating, Mexican decor, and a charming outdoor patio.  Established in 1976, the restaurant has three dining areas: the lovely sunny patio, a small dining room and a large dining room. The restaurant owes its enduring appeal to the exceptional Mexican cuisine, specializing in delicious seafood and Mexican dishes served in family-friendly, Santa Barabara (historic district) -style surroundings.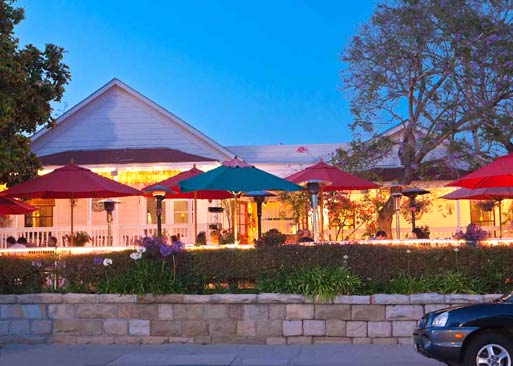 This is a Reception Only Venue / restaurant
For more information on pricing and availability contact:
NAME La Playa Azul Cafe
PHONE 805-966-2860
Pricing: $ – $$
Site fee: N/A
Capacity: Three areas;  small room – 20, main room – 35, patio 50 seated:
Requirements:
Certified Event Planner: N/A
Contract: N/A call to make a reservation
Event Insurance: none required
Deposit: based upon event / guest count / buy out
Restrooms: on site
Time Allotments:
Tues – Sun from 11am to close
Lunch Specials served from 11am to 4pm
Happy Hour from 3:00 – 6:00
Parking: street parking available, nearby city lots within 2 blocks of the restaurant.
Music: own music can be provided if you buy out the entire restaurant, if not, music is piped in thru existing sound system.
Alcohol Policy: full bar and wine menu available by the restaurant
What is Provided: Tables, Chairs, Decor, China, glass, silver
Decorations: nothing can be stapled, nailed or attached permanently to the building.
Location Address:
914 Santa Barbara St.
Santa Barbara, CA, 93101
Phone: (805) 966-2860
Website: laplayaazulcafe.com