Location Spotlight: Lincourt Vineyards
Lincourt is set amidst the majestic wine country foothills of Santa Ynez Valley and features a charming 1926 Sear's Craftsman Kit House surrounded by enchanting flower gardens and a vineyard backdrop.
A rustic barrel room serves as a wonderful setting for guests to gather and dance under twinkling lights. The winery is a perfect special events venue as well as an ideal setting for the most romantic day of your life.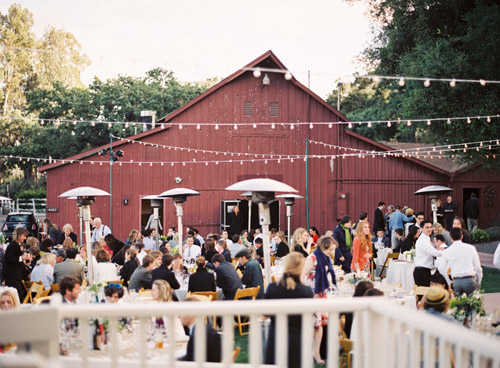 From small, intimate ceremonies to lavish multi-day celebrations, our staff will coordinate customized services for any theme and budget as well as guide you through your decisions with experience and expertise.
This is a Ceremony and Reception venue
For more information on pricing and availability contact:
Name: Rachel Korrey
Email: Specialevents@foleyfamilywines.com
Phone: 805-688-3940 ext. 5113
Pricing: $$$
Site fee: $5,500
Capacity: 200
Areas: ceremony lawn, verandah, reception lawn, and barrel room
Restrooms: on site
Requirements:
Certified Event Planner
Contract
Event Insurance
$1,000 security deposit is required to book your date.
Bridal Dressing Room: Yes
Time Allotments: 5:00-10:00pm
Catering: Must be selected from our list of approved caterers.
Parking: Ample parking on site,  no valet or shuttle requirement
Music: No amplification constraints but all music must be off at 10:00pm
Alcohol Policy: Wine must be selected from a Foley Family property, beer and champagne can be from any outside vendor. No hard alcohol is allowed.
What is Provided:
Tables: 20 66" round tables, 10 8' rectangle tables.
Chairs: 150 natural oak folding chairs
Décor: 6 empty wine barrels
Decorations: They don't allow any decorations to be nailed or stapled into structures or trees but they can be hung or tied.
Event Insurance: $1M Event Insurance required, usually costs between $180-$200
Cancellation Policy: Non-refundable cancellation policy. Any payments you have before your cancellation are non-refundable.
Location Address: 1711 Alamo Pintado Rd. Solvang, CA 93463
Phone: 805-688-3940 ext. 5113
Email: Specialevents@foleyfamilywines.com